Holidays for mind and soul
Wellness at the farm
Wellness is the definition of well-being, health and fitness of the human body and its feelings. Use the most precious days of the year to care for your wellbeing. We hope that we can contribute to your wellbeing with our offers. A relaxing massage to loosen up tense muscles – After a long hiking tour or an active day on skis, a massage is always a good idea.
A facial treatment or well-groomed hands and feet also enhance your well-being.
Your hostess Anna is a trained beautician / masseuse and will be happy to pamper you.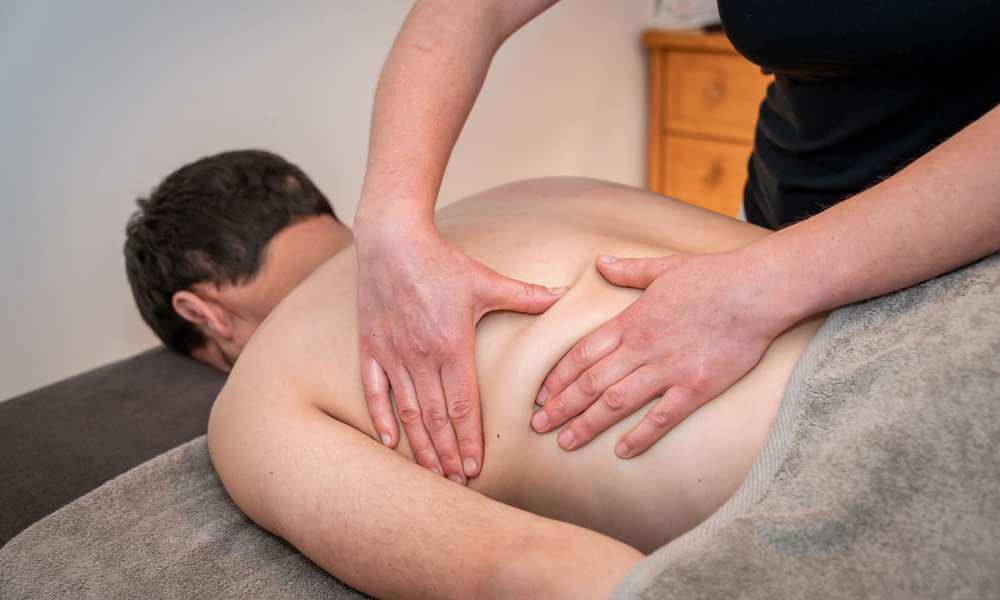 Beautiful Hands
A wellness treatment for your hands including peeling, pack, and massage provides intensive care and regenerates your hands.
Full program (with peeling, pack, and massage: 50 minutes)
Classic manicure without nail polish (25 minutes)
Classic manicure with nail polish
Well-groomed feet
This classic feel-good foot treatment (including a massage) lets your feet forget everyday life:
Pedicure treatment without nail polish
Pedicure treatment with nail polish
Aroma Peeling
Classic peeling with salt from the Dead Sea or alpine hay flower peeling: detoxifies and supports the regeneration of your skin creating a velvety feeling:
Treatment duration: 25 minutes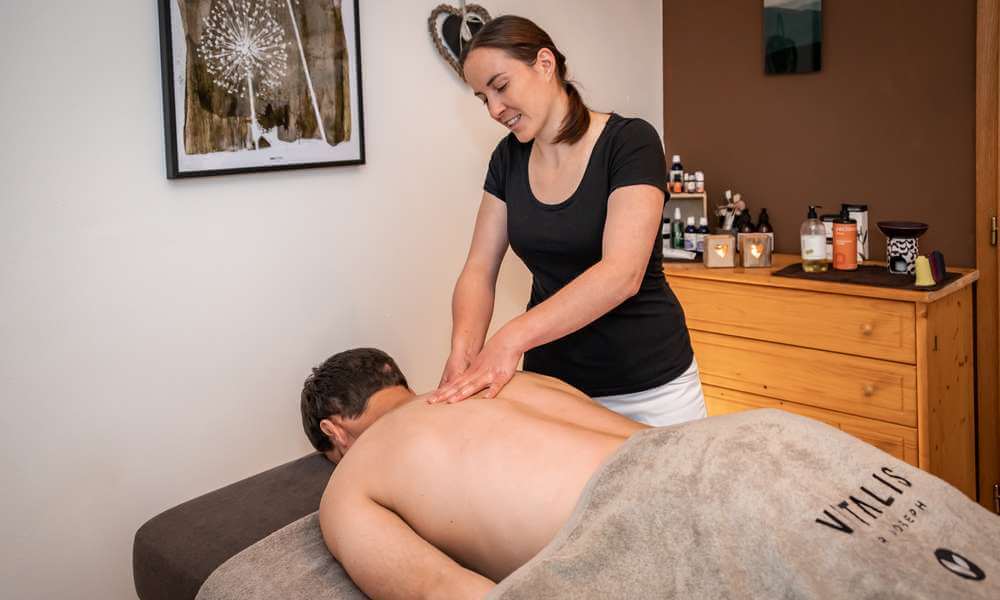 Aroma Treatment
Effective, holistic, traditional. This effective treatment in combination with selected aromatic oils relieves tension and nourishes the skin.
A new feeling of deep well-being arises.
Treatment duration:
Intensive Sports Treatment
This Sports Treatment helps to improve physical activities and is suitable for athletes, beginners, and experts.
This massage prepares the body for physical and athletic activity, and it stimulates local circulation.
It promotes blood circulation and oxygen supply to the tissue.
Treatment duration: 50 minutes
Facial Massage
A gentle facial massage supports blood circulation in the skin, stimulates the metabolism, relaxes, and removes harmful metabolic products. A beauty treatment for great radiance.
Treatment duration: 25 minutes
Foot Reflex Method
Our feet are the map of our body. The foot soles are divided into areas that are related to certain organs in the body. If a certain point on the soles of the feet is stimulated, the corresponding organ can be influenced reflexively and activates your self-healing powers.
Treatment duration: 50 minutes
Head & Neck Treatment (Vitalis)
Special massage techniques and powerful plant extracts relieve tension in the head, neck, and shoulder area. Deep touches ensure pleasant relaxation and allow you to switch off from the stress of everyday life.
Treatment duration: 50 minutes
Head, Face, Neck & Feet Treatment
Bring your body into harmony. Leave old burdens behind and start over with fresh energy.
Treatment duration: 50 minutes
Supportive Back Treatment
Lasting relaxation for your back with a massage that is individually tailored to you, with hot rolls and natural effects. Cupping glasses relieve tension in the back muscles and improve the dynamics of your spine.
Treatment duration: 50 minutes
Dynamic & Detoxifying Foot & Leg Treatment
A deep leg treatment that loosens the tissue and restores blood flow. For vital and relaxed feet and legs. The treatment begins with a massage; then the muscles are stimulated with a cupping glass and tension is released; a following peeling will bind and release the remaining waste products and finally everything is removed with a pleasantly warm compress and a cooling leg gel is applied, which gives the legs a feeling of lightness.
Treatment duration: 50 minutes
Detox Cellulite Programme
An innovative treatment for visible relief from cellulite. An activating body peeling, stimulating cupping glass treatment and a tonic massage with powerful natural products.
Treatment duration: 50 minutes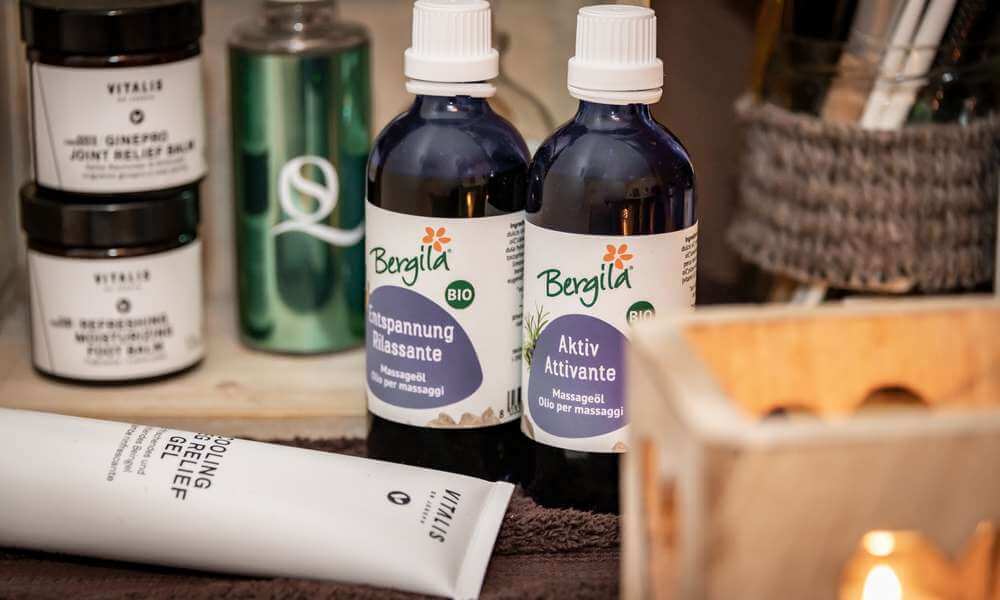 Express Power Lift for Men
Skin care for men. Powerful, close to nature, effective. Skin diagnosis, lymph-stimulating massage, steam compresses, peeling, deep cleansing, special serum, intensive mask, face and neck massage, and a final personalised day care.
A treatment for a natural and well-groomed appearance.
Treatment duration: 50 minutes
Intensive cleansing facial treatment
Skin-specific deep cleansing, starting with warm, moist steam compresses and a gentle lymph-stimulating massage.
This is followed by a cleansing skin treatment using products that are adapted to your skin type, then a peeling, cleansing with a cupping glass, a toning face pack, a personalised face mask and skin-specific day care (no facial massage is included in the 50 minutes).
For a visibly fresh complexion and vital radiance.
Treatment duration: 50 minutes
Deeply effective beauty care
A wonderfully natural treatment with active ingredients specially tailored to your skin needs with a deeply relaxing pampering program. Skin diagnostics, lymph-stimulating massage, pleasantly warm steam compresses, light eyebrow correction, peeling, deep cleansing with cupping glass, special serum, facial massage, intensive mask, and a final individual day care.
With highly effective natural active ingredients for healthy and intensely cared for skin.
Treatment duration: 80 minutes
Additional offers
Eyebrow dyeing
Eyelashes dyeing
Combo: Dyeing eyelashes and eyebrows
Upon request (autumn, spring, summer): Hostess Anna offers Forest Bathing and Kneipp Treatments.
Forest Bathing is a nature-related method from Japan that originated in the 1980s. The aim of these exercises is to relax in and together with nature, to decelerate and to temporarily detach yourself from daily stressors. Simply immerse yourself in the forest, where you don't need swimming trunks – you simply need to activate your senses.
Deceleration through slowness
Finding peace instead of constant stress
Deceleration is the name of the new way of life that makes stressed people friendlier, more productive and, above all, healthier.
Strength is born of calmness. Multitasking, e-mail, mobile phone, constant availability: The more life speeds up, the more important it is to switch down from time to time and to find peace. In everyday life this often is hardly possible because one is stuck in routines. But during a break, on vacation, you may try out how it feels – slow down, press pause, make a pit stop. Finally, you can trust yourself and give in to the desire for slowness.
Get out into nature because this is the best place to feel and experience deceleration. Nature simply takes all the time it needs. Hustle and bustle, noise and stress are far away. Fresh air, the scent of damp earth, leaves swaying in the wind and the sight of trees, green grass and a beautiful landscape all feel like a new start in our stressed brain.
Recreation works better in a place far from home. The farm Unterplunerhof is an ideal place to rediscover slowness for yourself. Peace and quiet are at home in many places here in South Tyrol – in nature, in the mountains, in forests, on wide meadows, on lakes or in remote alpine huts. Here, time flows slowly and calmly.